HTML
Welcome to SUNSET! Caring for others or working in a setting where people are at the most vulnerable points in their lives are not easy tasks, and there are many things to consider when approaching end-of-life care. SUNSET, a distance education program provided by the Office of Geriatrics and Interprofessional Aging Studies at The Ohio State University Wexner Medical Center, is designed to provide you with greater knowledge in end-of-life care so that you may effectively use your skills as a provider of care at end-of-life in the long-term services and supports network while earning valuable continuing education credit.
Continuing Education credit is available for the SUNSET Program.  Additional continuing education applications are submitted as interest is expressed by SUNSET participants. Please contact our office at aging@osu.edu if you would like SUNSET approved for continuing education in your professional field. Learn more about approved continuing education.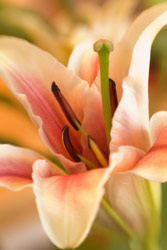 Each SUNSET Module is unique, and the content for each covers a specific topic related to end-of-life care. However, as health and social services providers and as human beings, we realize that life does not just present us with one challenge or issue at a time.  We have designed SUNSET to give you opportunities to explore many areas related to end-of-life care.
Most of the modules should take about one hour to complete. You can take as many or as few modules as you have an interest in. If this is your first distance education experience, don't panic! You will be guided through the program easily. 
We commend you for choosing to help others in need, and we believe the SUNSET Program will help you along your journey. Welcome, once again. 
Why SUNSET? Why Now?
The Series to Understand, Nurture and Support End of Life Transitions (SUNSET) is based upon the premise that the more we feel free to talk about death and dying amongst ourselves, the less suffering there will be around them. As we ask ourselves, "Why SUNSET?  Why now?" we are particularly grateful to our friend and colleague Michelle for being so willing to self-disclose an intimate portrait of her sister's illness, her subsequent death, and all the many teachings the experience provided. We know you will agree that there's so much we can all learn from this family journey. Here is Michelle's story.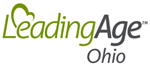 SUNSET development was originally funded by a grant from the Nationwide Foundation. The program staff greatly appreciates Nationwide's generous support and wishes to acknowledge Leading Age Ohio's involvement for their collaboration on the SUNSET Program.
Copyright Notice: The SUNSET Program may contain copyrighted materials. Materials may not be saved to your computer, revised, copied, or distributed without permission. Such materials are to be used as part of the modules only and are limited to the duration of your participation in the modules unless permission is granted from the program staff or the owner of the material.