HTML
About the SUNSET Program and Our Staff
The SUNSET Program, provided by the Ohio State University Office of Geriatrics and Interprofessional Aging Studies, is an opportunity for those providing end of life care to older adults to obtain valuable continuing education and professional development in a broad range of end of life issues. The program development team hopes you find the education useful and inspirational as you provide responsive care for important people at the most important time in their lives.


Patrice Rancour, MS, RN, PMHCNS-BC, Lead Author for the SUNSET Program, has been in the healthcare field for over 35 years as a clinician, educator, and consultant. A mental health clinical nurse specialist, she received both her undergraduate and graduate degrees in nursing at The Ohio State University. She has authored 40 papers and presented at numerous conferences and symposiums.
Patrice's primary areas of interest include working with life-threatened individuals and their families, psychoneuroimmunology, complementary and alternative therapies, spirituality and healing, end of life care, and grief and loss issues. She continues to maintain a private practice in addition to her current position working with The Ohio State University's Faculty/Staff Wellness Program providing work site wellness services to university employees. All things being equal, when she isn't working, she would rather be wandering the shoreline of a certain barrier island off the coast of Georgia.
Tales From The Pager Chronicles, penned by SUNSET Author Patrice Rancour, is the narrative nonfiction account of a day in the life of a nurse behaviorist working in an academic oncology hospital.  As her pager summons her from one clinical situation to the next, each contact with the next patient, with the next family, becomes a call to provide the kind of end of life care that SUNSET aims to promote.  If you want a practical hands-on application of the concepts espoused by SUNSET, you might be interested in ordering a copy for yourself or your staff.
Cynthia V. Dougherty, MSW, PhD, Program Director, Office of Geriatrics and Interprofessional Aging Studies
Dr. Cynthia Dougherty is the Director of the Office of Geriatrics and Interprofessional Aging Studies at The Ohio State University Wexner Medical Center.  She has a wide-range of experience serving children, families, older adults, and communities through direct practice, program development and evaluation, administration, and grant writing. She earned an MSW with concentration in Administration and a PhD in Social Work from The Ohio State University.  She most recently served as the Intergenerational Program Manager for the Champion Intergenerational Enrichment and Education Center, an initiative of the Colleges of Medicine, Nursing, and Social Work, administered by the Office of Geriatrics and Interprofessional Aging Studies.  Cynthia has led projects involving agency service providers, leaders in county-wide public systems, decision-making stakeholders in social services, and affordable housing providers. She has also been involved in faculty-led research and evaluation projects, curriculum development, and more. Her primary research interest includes interprofessional education and practice in healthcare. Cynthia has been teaching in the university environment for several years, both in the classroom and through online distance education.  In addition to being a proud Buckeye, Cynthia is also a proud Ohio University and AmeriCorps alumni.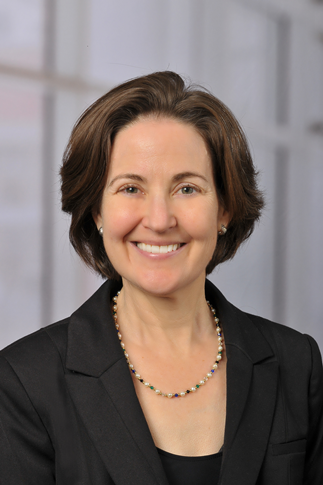 Cheri Bardales, MEd, PhD
 Program Manager
 Dr. Cheri Bardales is a Program Manager for the Office of Geriatrics and Interprofessional Aging Studies at The Ohio State       University College of Medicine.  She has over 20 years' experience as an educator working in a variety of public and private settings   with diverse student populations from middle school through graduate education. By drawing on a foundation of course development   and instruction in classroom and online settings, Cheri specializes in program support and development using data driven evidence   based strategies for continuous improvement, striving to exceed the demands of fast changing learning environments and   expectations. Cheri has dedicated herself to becoming a life-long educator and learner and strives to instill a similar desire in all    learners with whom she works. She is a passionate runner who can often be found on the trails of the Ohio State campus or on the   many beautiful settings in Ohio state parks.